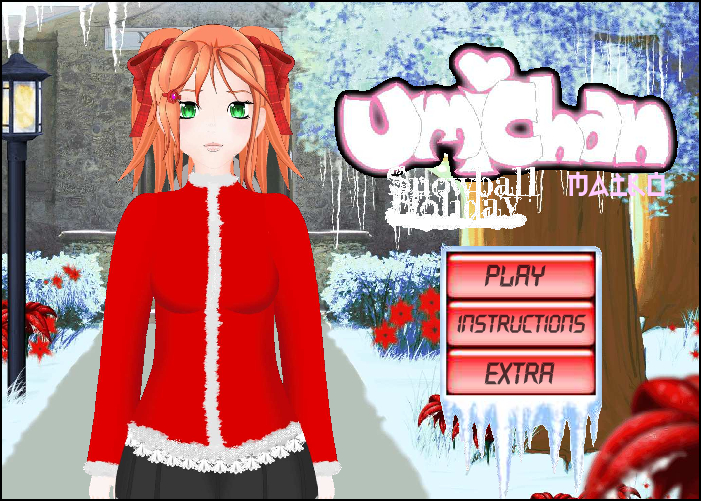 In this one there is no sex mini game. But a little story of Maiko going with Riley to the Mall. The plot is that Maiko and Riley walk to school only to not only be close for today. But Maiko getting hit in the face by a Snowball. The mini game in this game is all about a snow fight with Luma. Your goal is to beat Luma in a Snowball fight. The users have a more first person view of the game as you are Maiko.
Uniforms
Edit
Maiko uses 4 Uniforms, two are only to show on the screen and one for use in the game. Also a hidden Uniform.
Casual: Maiko can not go out side it's only to show off on the screen.
School: Maiko in school uniform another show off demo.
Winter: Maiko with a winter Uniform, this lets you play the game. Because you can go out side.
Hominid A hidden Uniform a Easter Egg, the best Uniform in the UM Snoball Holiday game, protects you from the cold.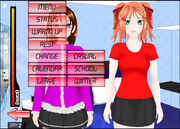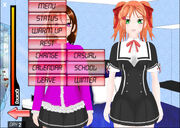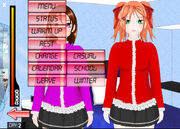 Outside Links
Edit